SPRINT—Independent Publishers & Artists' Books Salon
10th edition | 25–26–27 NOVEMBER 2022 | Milano
L'Open–Call mira a selezionare 20 persone che parteciperanno al Workshop STUDIO CORALE PER MOVIMENTI SINGOLARI coordinato dalla performer Muna Mussie, nel contesto della partecipazione di SPRINT a Milano Re-Mapped Summer Festival, ospitato da Pirelli HangarBicocca.
​
L'incontro si svolgerà sabato 9 e domenica 10 luglio, in previsione di un momento performativo finale, lunedì 11 luglio, che animerà la prima serata del Festival.
​
Il Workshop è rivolto a persone di qualsiasi età e formazione, che hanno voglia di confrontarsi con una dimensione in cui il singolo gesto, postura, movimento, si relaziona all'insieme dei corpi, in un contesto performativo pubblico, partendo dall'esperienza della 'scuola estiva' di Monte Verità che verrà introdotta allƐ partecipanti.
TIMELINE WORKSHOP
→ 09–10 LUGLIO | 10 – 18
PERFORMANCE PUBBLICA
→ 11 LUGLIO | 20 – 22
​
LUOGO
→ Pirelli HangarBicocca
– Non è richiesta nessuna preparazione fisica specifica.
– Il Workshop è gratuito e si svolgerà in italiano.
⤷ Milano Re–Mapped Summer Festival | Pirelli HangarBicocca
For the first edition of Milano Re-Mapped Festival, Pirelli HangarBicocca has selected three curatorial and production projects active in Milan – Archive, SPRINT and Standards – which over the years have distinguished themselves for the array of their research and the capability to blend an international outlook with a special attention to local communities, artists, and audiences.

Monday 11 July, from 7 PM, we will presents a line featuring Virginia Genta, Muna Mussie, YaYa Bones, Collletttivo, Alessandro Guerriero [Atelier Alchimia] and Marta Zanoni. The evening ends with a musical program curated by Standards, with a concert by Chillera and the synths of Afrorack.

The audience will be welcomed into an environment to take in accents, whispers and reverberations in an investigation in which multiple medias and languages emerge around publishing, performance, sound and words. A constellation of ineffable convergences, worlds and ways to discover alternative perspectives and multiple voices.

A series of limited edition posters by Virginia Genta, YaYa Bones, Atelier Alchemy, Collletttivo and SPRINT, will be offered during the evening.
Atelier Alchimia, Kandissone Tapestry, Bau. Haus collection, 1979
Since 2013 SPRINT is a non–profit artist–led platform devoted to investigate – in a sustainable environment and inclusive gaze – the multiple ways in which contents, supports and languages emerge in independent and artist publishing, from zines to books and viceversa to warp formats with attitude. SPRINT is composed by an annual Art Book Fair & Public Program, a scattered series of Warm-Up episodes, The Riso Club Printing Studio [soon] and a growing Archive, with the collaboration, in this years, among others of:
​
​
​
[Artists & Theorists - extract –] Archivio de la Memoria Trans Argentiva, Archivio Primo Moroni, Félicia Atkinson, Claudia Attimonelli, Barokthegreat & Sequoyah Tiger, Alessandro Bava, Silvia Bianchi [Libros Mutantes], Buenos Tiempos, Int. [Alberto García del Castillo & Marnie Slater], Enrico Boccioletti, Pierrick Brégeon, Ulises Carrión, Charlotte Cheetham, Xin Cheng, Collletttivo, Covco, Omar Gabriel Delnevo, Claudia de la Torre, Derek Di Fabio, Tiger Dingsun, Dottor Pira, Nathalie Du Pasquier, Sara Enrico, Julien Fischer/RATS, Fillip, A Frei, Eilean Friis-Lund, Ronnie Fueglister, Chiara Fumai, Loraine Furter [Bye Bye Binary & Badass Libre Font by Womxn], Gabber Eleganza, Giovanotti Mondani Meccanici, Maria Guggenbichler, Espérance Hakuzwimana Ripanti, Pia Howell, IDIOLETTA [Mattia Capelletti, Costanza Candeloro], Maren Karlson, Ariane Koch & Sarina Scheidegger, Tania Grace Knuckey, Rada Koželj, Lafawndah, Leonhard Laupichler, Elisabeth Lebovici, Stefanie Leinhos, LGG$B, Luca Locati Luciani, Giorgio Maffei, Beatrice Marchi, Dòra Maurer, Antoine Orand, Nina Paim [Futuress], Francesco Pedraglio, Queer.Archive.Works, David Reinfurt [1/2 Dexter Sinister, 1/4 The Serving Library, 1/1 O-R-G inc.], Elena Radice, Clément Rouzaud, Caterina Riva, Guadalupe Rosales [Veteranas and Rucas/Map Pointz], Queer Reading Library, Christoph Schifferli, Andy Simionato & Karen Ann Donnachie, Ewen Spencer, SUBBACULTCHA!, Stella Succi, TOMBOYS DON'T CRY, Natália Trejbalová, Giulia Valicelli, Vava Dudu, Wutangu
​
​
[Publishers - extract –] A Dance Mag Beirut, Actual Source Provo US, AKV Berlin, Altalena MI, Amphibia Turin, Andròmina Barcelona, Anthology Editions NY, Arcadia Missa London, Archive Books Berlin, Archivio Magazine Turin, Atelier Èditions Los Angeles, Atlas Projectos Lisbon, backbonebooks Berlin, BATT Coop Paris, Marcello Jacopo Biffi MI, Blood Becomes Water Sofia, Boabooks Geneva, Café Royal Books Southport UK, Camilla Candida Donzella MI, Capricious NY, Chime Zine World, Colorama Berlin, Colpa Press SF, Compulsive Archive MI, Dale Zine Miami, Deluge Books LA, Ddoogg Vancouver, Delema Books with Paper Rad NY, Dominica LA, Edition Fink Zurich, Everyedition Zurich, Exo Exo Paris, Frankenstein Magazine MI, Friends Make Books Turin, Fuzao Studio MI, Girls Like US Amsterdam, Gloria Glitzer Berlin, Good Press Glasgow, Habitat Tredozio FC, Hitzerot Berlin, It's Freezing in LA! London, Ikuru Kuwajima Moscow, Jungle Books St. Gallen CH, Kabul Turin, Klasse Wrecks Hong Kong, Kld Repro Copenhagen, Knust Press Nijmegen NL, Landfill Editions Nottingham, Leebinsoyeon Seoul, Stefanie Leinhos Leipzig, Masala Noir Paris, Macguffin Magazine Amsterdam, Montez Press Hamburg, NERO Rome, Nieves Zurich, NXS World Amsterdam, Occulto Magazine Berlin, Onomatopee Amsterdam, PAN Berlin, Panayotis Terzis NY, Perimeter Edition Melbourne, Petunia Paris, Pirlo Magazine Zurich, Poetic Pastel Press London, Prima Materia CAN, Public Collectors Chicago, PUNCH Bucharest, Ricochet.cc Buenos Aires, Rivista Balam Argentina, Self Pleasure Publishing MI, Shelter Press Rennes, Skinnerbook Jesi, Soybot Wien, Sorry Press Munich, Stay Alone Tokyo, Stolen Books Lisbon, Sub Zéro Marseille,Tabloid Press Berlin, Temporary Service & Half Letter Press Chicago/Auburn, Tazi Zine MI, Terranova Barcelona, TLTRPre Berlin, Ultra Eczema Antwerpen, Viaindustriae Publishing Foligno, White Fungus Taichung City TW, Witty Books Turin & more...
​
​
​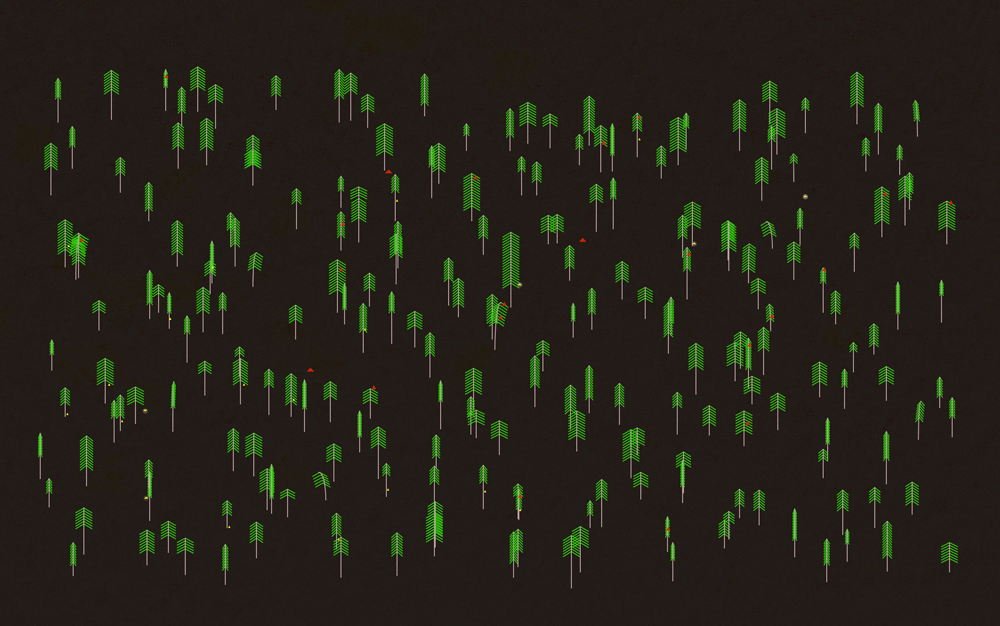 livingsounds.earth - A LIVE SYMPHONY OF PAGES - contribution for SPRINT 2020 TRANSFORMED/SHIFTED/TUNED edition
Produced by Slow Immediate & Living Observatory At Tidmarsh, visuals by Nan Zhao and Orcun Gogus <3