SPRINT—Independent Publishers & Artists' Books Salon 2023 | Milano






2

4 NOV | 5pm–9pm
Opening Exhibition Public Program
↓


eastcontemporary




Via Pecchio

3





24 NOV–26 DEC | H24




Online Screening




↓




Afterimage




LINK ACTIVE FROM 24/11 TO 16/12




25–26 NOV | 11am–9pm
SPRINT Milano Art Book Fair
+ Public Program


↓




Spazio Mai

occhi




​Via Maiocchi 5




Regina Giovanna




​Via Maiocchi 4






25 NOV | 11pm–5am


A CHE PUNTO SIAMO DELLA NOTTE ?
Fundraising Party


↓




c/o Nivea Club




​Via Apelle 38




PRE–ORDER TIC

KET






FOCUS EXTENSION




29 NOV–16 DEC




Exhibition




↓




Istituto Svizzero




​

Via del Vecchio Politecnico 3




​

Mon–Fr

i

11am–5pm | Sat & Public Holiday 2–6pm










Since 2013 SPRINT is a non–profit artist–led platform devoted to investigate – in a sustainable environment and inclusive gaze – the multiple ways in which contents, supports and languages emerge in independent and artist publishing, from zines to books to magazine and viceversa to warp formats with attitude. SPRINT is composed by an annual Art Book Fair & Public Program, a scattered series of Warm-Up episodes, The Riso Club Printing Lab. [soon] and a growing Archive with the collaboration in this years among others of:
​
​
[Artists, Theorists, Archives] Alien, Archivo de la Memoria Trans Argentina, Archivio Primo Moroni, Félicia Atkinson, Claudia Attimonelli, Barokthegreat & Sequoyah Tiger, Alessandro Bava, Silvia Bianchi [Libros Mutantes], Buenos Tiempos, Int. [Alberto García del Castillo & Marnie Slater], Enrico Boccioletti, Pierrick Brégeon, Cairo Art Book Fair, Ulises Carrión, Barbara Casavecchia, Charlotte Cheetham, Centro di Documentazione Aldo Mieli, Xin Cheng, Collletttivo, Covco, Omar Gabriel Delnevo, Claudia de la Torre, Derek Di Fabio, Tiger Dingsun, Giorgia Rachel Donnan, Dottor Pira, Nathalie Du Pasquier, Sara Enrico, Julien Fischer/RATS, Fillip, Flyerchileno, A Frei, Eilean Friis-Lund, Ronnie Fueglister, Chiara Fumai, Loraine Furter [Bye Bye Binary & Badass Libre Font by Womxn], Gabber Eleganza, Virginia Genta, Giovanotti Mondani Meccanici, Maria Guggenbichler, Alessandro Guerriero/Atelier Alchimia, Espérance Hakuzwimana Ripanti, Pia Howell, IDIOLETTA [Mattia Capelletti, Costanza Candeloro], Maren Karlson, Ariane Koch & Sarina Scheidegger, Tania Grace Knuckey, Rada Koželj, Lafawndah, Leonhard Laupichler, Elisabeth Lebovici, Stefanie Leinhos, LGG$B, Luca Locati Luciani, MIGRA - Feria de arte Impreso, Giorgio Maffei, Beatrice Marchi, Alex Martinis Roe, Dòra Maurer, Antoine Orand, Nina Paim [Futuress], Francesco Pedraglio, Queer.Archive.Works, David Reinfurt [1/2 Dexter Sinister, 1/4 The Serving Library, 1/1 O-R-G inc.], Elena Radice, Clément Rouzaud, Caterina Riva, Guadalupe Rosales [Veteranas and Rucas/Map Pointz], Queer Reading Library, Christoph Schifferli, Andy Simionato & Karen Ann Donnachie, Ewen Spencer, SUBBACULTCHA!, Stella Succi, TOMBOYS DON'T CRY, Lucia Tozzi, Natália Trejbalová, Giulia Valicelli [Compulsive Archive], Vava Dudu, Wutangu.
​
​
[Publishers] A Dance Mag Beirut, Actual Source Provo US, AKV Berlin, Al Hayya Inc Beirut/Montréal, Altalena MI, Amphibia Turin, Andròmina Barcelona, Anthology Editions NY, Arcadia Missa London, Archive Books Berlin/MI/Dakar, Archivio Magazine Turin, Arima Scriba MI, Atelier Èditions Los Angeles, Atlas Projectos Lisbon, backbonebooks Berlin, BATT Coop Paris, Biceps France Marseille, Marcello Jacopo Biffi MI, Blood Becomes Water Sofia, Boabooks Geneva, Brigade Cynophile Marseille, Bronze Age London, Café Royal Books Southport UK, Camilla Candida Donzella MI, Capricious NY, Chime Zine World, Colorama Berlin, Colpa Press SF, Complice Press Lugano, Compulsive Archive MI, Costanza Nani Bergamo, Dale Zine Miami, Deluge Books LA, Ddoogg Vancouver, Delema Books with Paper Rad NY, Dominica LA, Edition Fink Zurich, Enter Press Bologna, Everyedition Zurich, Exo Exo Paris, Fotosfera Buenos Aires, Frankenstein Magazine MI, Friends Make Books Turin, Fuzao Studio MI, Girls Like US Amsterdam, Gloria Glitzer Berlin, Good Press Glasgow, Grafica Bambataa Monza, Habitat Tredozio FC, Hitzerot Berlin, Hundebiss MI, It's Freezing in LA! London, Ikuru Kuwajima Moscow, Jungle Books St. Gallen CH, Jumbo Press Barcelona, Kabul Turin, Klasse Wrecks Hong Kong, Kld Repro Copenhagen, Knust Press Nijmegen NL, KOBAYASHI Books Press Mexico City, Laboratorio Zanna Dura Turin, Landfill Editions Nottingham, Leebinsoyeon Seoul, Stefanie Leinhos Leipzig, Masala Noir Paris, Macguffin Magazine Amsterdam, Montez Press Hamburg, Mousse MI, NERO Rome, Nieves Zurich, NXS World Amsterdam, Occulto Magazine Berlin, Onomatopee Amsterdam, Oreri—Iniziativa Editoriale Cagliari, PageMasters London, Page Not Found The Hague NL, PAN Berlin, Panayiotis Terzis NY, Perimeter Edition Melbourne, Petunia Paris, Pirlo Magazine Zurich, Poetic Pastel Press London, Press Press MI, Prima Materia CAN, Public Collectors Chicago, PUNCH Bucharest, Reuve Phylactère Paris, Ricochet.cc Buenos Aires, Rivista Balam Argentina, Roma Publication Amsterdam, Self Pleasure Publishing MI, Se Imprime Chile, Shelter Press Rennes, Skinnerbook Jesi, Soybot Wien, Sorry Press Munich, Stay Alone Tokyo, Stolen Books Lisbon, Sub Zéro Marseille,Tabloid Press Berlin, Tazi Zine MI, Temporary Service & Half Letter Press Chicago/Auburn, Terranova Barcelona, The Serving Library Berlin/NY/Parma, TLTRPre Berlin, Ultra Eczema Antwerpen, Union Editions Rome, Viaindustriae Publishing Foligno, White Fungus Taichung City TW, Witty Books Turin & more...
​
​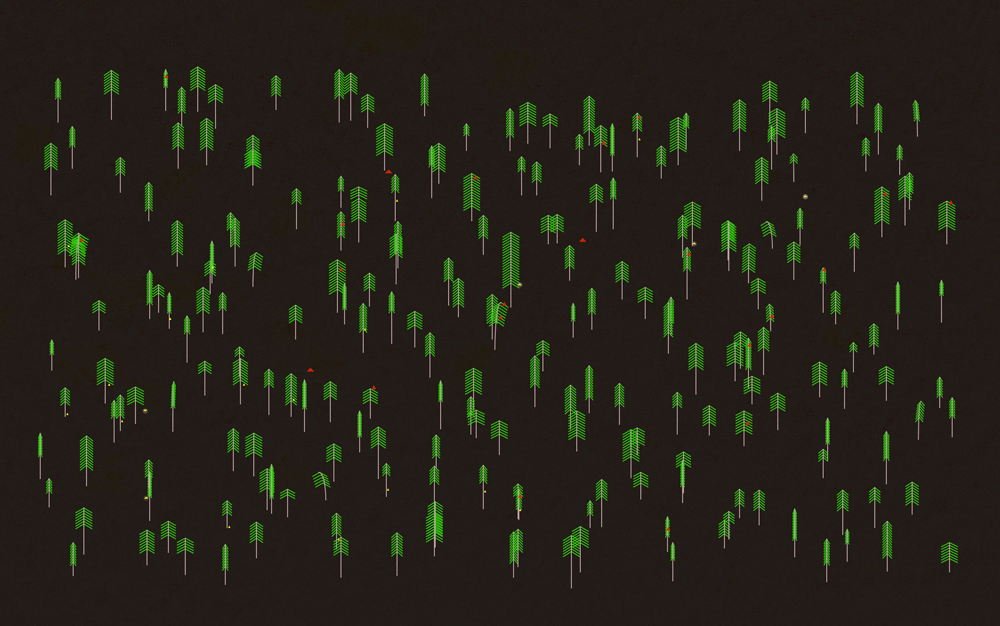 ⤷ livingsounds.earth - A LIVE SYMPHONY OF PAGES - contribution for SPRINT 2020 TRANSFORMED/SHIFTED/TUNED edition
Produced by Slow Immediate & Living Observatory At Tidmarsh, visuals by Nan Zhao and Orcun Gogus <3
​
​
​
​
​